LIFE CHANGING MOTIVATION + MIND BENDING FUN!
Russ Peak is recognized as a leading authority on motivation, leadership, communications, goal-setting, and team building.  However, he's also an award-winning member of the Society of American Magicians and Hollywood's Magic Castle and a Russ is certified Master Hypnotist!!
For nearly, 20 years, Russ Peak has dedicated himself to studying the often complex leadership and communication techniques usually reserved for the corporate elite. Then, he pulls from his expertise in speaking and entertainment to create a one-of-a-kind, interactive presentation designed to keep your audience on the edge of their seats while they learn valuable lessons.
ENTERTAINMENT FOR THINKING AUDIENCES
Russ is not your typical magician.   He specializes in PSYCHOLOGICAL ENTERTAINMENT.
That means Russ uses mental acuity, non-verbal communication, subconscious influence, applied psychology, and a bit of theatrical illusion to present the 'experience' of mind reading, extra sensory perception, precognition, clairvoyance, and mind control – HE'S LIKE A MIND NINJA!
In other words, if you've seen shows like Lie To Me, Psych, or The Mentalist… that's what Russ does!!! Only funnier, in person, always respectful, and blended with a positive leadership message – but he doesn't solve murders.  Sorry.
Check out the videos page to see Russ in Action!!
---
LEADERSHIP

IS FOR EVERYONE!
Russ believes that Leadership Is For Everyone!
And, that the key to making positive choices is easy when you're equipped with the proper leadership skills.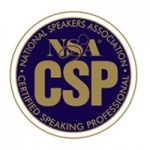 Russ Peak's successful use of comedy and his 'thought-reading' talents to enhance his motivational presentations has made him one of the most sought after speakers in the fields of motivation and leadership.  In fact, the National Speakers Association recently acknowledged Russ Peak's commitment to excellence on the platform by honoring him with the Certified Speaking Professional (C.S.P.) designation, a recognition bestowed upon less than 8% of the thousands of professional speakers worldwide and only a fraction of a percent of youth speakers.
When need someone to ENGAGE & INSPIRE your audience – you can count on Russ Peak!
Contact Us
What are you waiting for?
Let North America's most highly acclaimed motivational entertainer make your upcoming event a memorable experience!